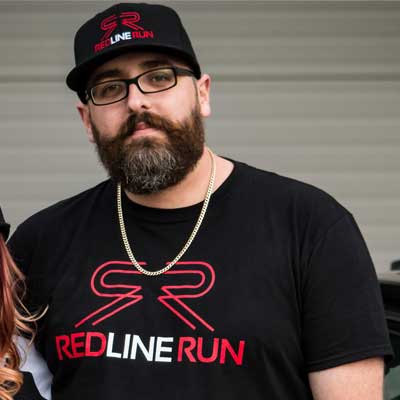 -Event Coordinator and planner and mastermind behind the event.
-Over 15 years in the aftermarket automotive industry and have been involved in the local car club scene since 2001.
-Current personal vehicles include highly modified widebody 1994 Toyota Supra turbo, a 1989 Camaro Iroc with a 6.2LS and T56 6 speed, a 95 Honda Civic Fast and Furious replica and a lifted 2017 Ram sport for a daily driver.

Join the REDLINE RUN
Register today and become part of the fastest growing Canadian adventure rally.